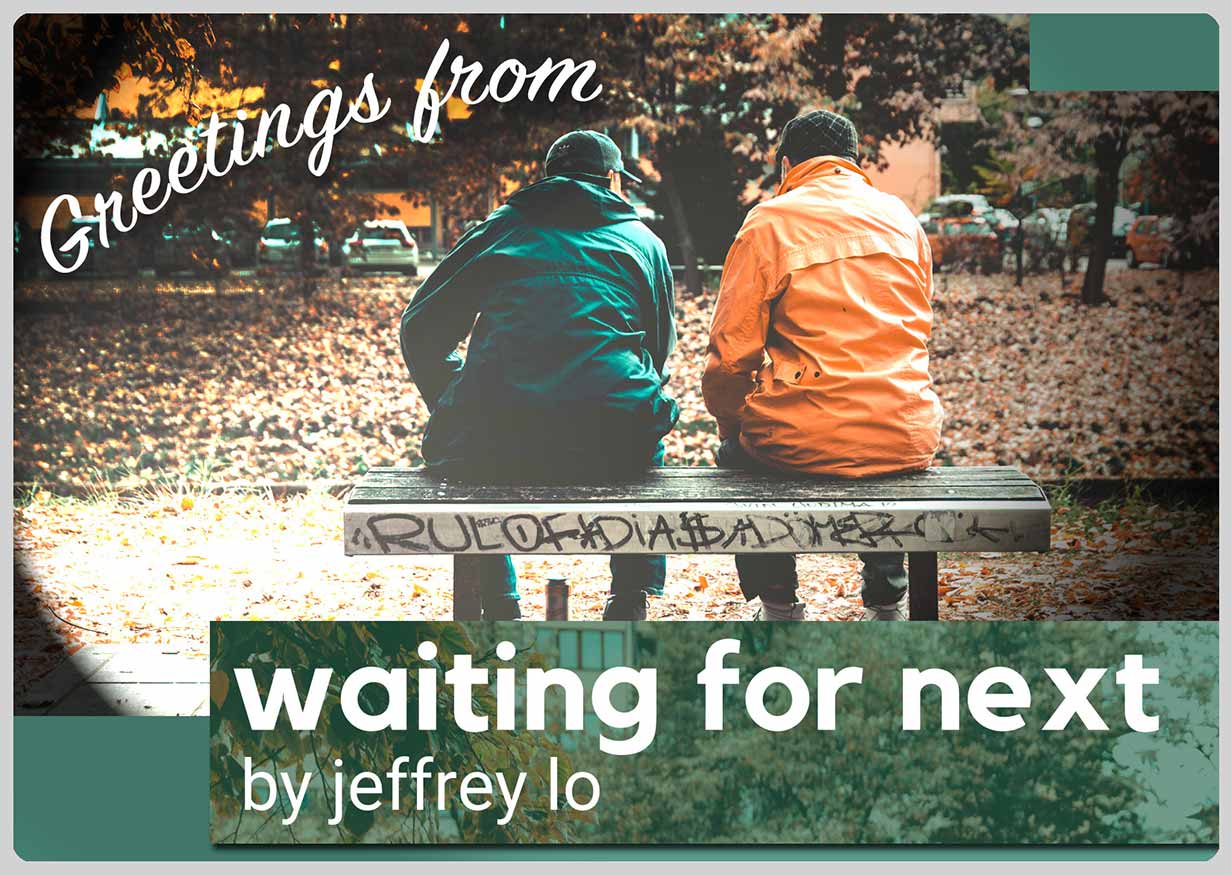 Waiting For Next
Runs

May 19

–

Jun 19, 2022
Directed by:
Leslie Martinson
Supported by:
Executive Producer Lauren Doyle & Executive Producer Toggle Hagan (Man's Best Friend)
Season supported by:
Season Producers Nancy B. Coleman & Paul M. Resch
Waiting for Next is available to watch on demand through June 30! Get tickets.
Why you should see Waiting For Next
Because this beautiful play is finally getting its world premiere!
Because you don't often see a play about male friendship with such honesty and heart.
Because playwright Jeffrey Lo wrote this play just for actors Wes Gabrillo and Max Tachis, and it shows in every perfectly natural scene.
Because oh my goodness it's about time that Max (The Merchant of Venice, Ideation, Frankenstein, Handle With Care…) got back on our stage. We missed you, buddy!
Because we're super-excited to welcome both Wes and Max back after an early reading of Waiting For Next a few years back. Even when this play was in its early stages, we knew it would be a keeper. Just like friendship.
Synopsis
Frank is in a school parking lot waiting for his parents (like he always is) when he meets Marcus, who is also waiting (like he always is). What comes next is a friendship that defines both of their lives. This world-premiere play follows the boys from ages 12 to 40 as they grow up and apart and together again, supporting each other through school, relationships, and some of the darkest and brightest places life can take us.
Cast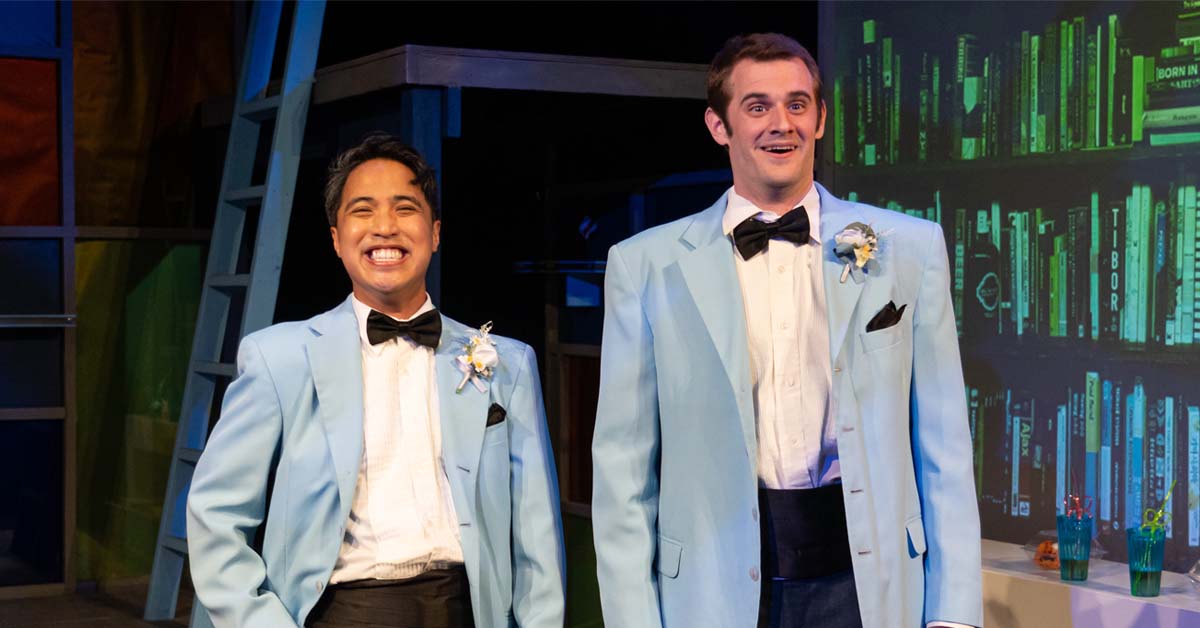 Photos and other resources
Details and special events
Waiting For Next previews May 19 & 20, and runs through June 19. Showtimes are Thurs.-Sat., 8 p.m., Sundays at 2 p.m. Tickets are $25-$52, with discounts available for students, seniors (65+), educators, and groups, and for military personnel. (There is a $2 surcharge for phone and in-person buys.)
You can also buy a video ticket to watch the show on demand, through June 30. Get tickets.
We would rate this production PG-13 for some language and adult themes. Performances are about 90 minutes, with no intermission.
Are you a season-pass holder and need to set up your performance date and seat? Check out this guide to our new system.
City Lights is a fully vaccinated company, and everyone who works here is regularly tested for Covid-19. We are still requiring all in the building to be masked, except actors on stage. This is a request made by many of our audience members. In addition, all must provide proof of vaccination with matching ID, or proof of a recent negative Covid test. That means a PCR test within 72 hours, or a rapid antigen test within 24 hours (write the date on the test indicator). We recommend but do not require a Covid booster.
Anyone who is turned away at the door or wishes to come back on another date is welcome to exchange their tickets for another performance at no charge, subject to availability.  Learn more about our Covid-19 protocols.
Special events:
Thursday, May 19, 8 p.m.:  Pay What You Can Preview Night. (Call the box office at 408-295-4200 to name your own price.)
Friday, May 20, 8 p.m.:  Preview Night.
Saturday, May 21, 8 p.m.:  Opening Night.
Sunday, June 12:  Two special events! Before the 2 p.m. matinee, folks from our nonprofit partner Recovery Cafe San Jose will give a brief curtain speech about their fine work. After the show, join us for an in-person talkback with our director and cast.
Wednesday, June 15:  "Making a World Premiere," a Zoom interview and audience discussion with our director, cast and playwright, happens at 7 p.m. Sign up for this free event.
Parking and other info:
View a parking map of downtown San Jose to see your options for street or lot parking. We are unfortunately unable to offer any designated patron parking for the theater.
The theater is wheelchair-accessible; book the ADA & Companion seats when buying tickets. If you need ADA parking in front of our glass doors, note that on your order during check-out, or email or call the box office (408-295-4200).
Due to the intimate size of our theater, we unfortunately are not able to seat late patrons. Thank you for your understanding.
Nonprofit partner:
We are honored to support the fine work of Recovery Café San Jose, a healing community for those traumatized by addiction, homelessness, and mental health challenges. Recovery Café San Jose is founded on the belief that every human being is precious, worthy of love and deserving of the opportunities to fulfill his or her potential. In this loving community people who cannot afford long-term recovery services come to belong, heal and know themselves as loved.
In this sanctuary from the streets, the Café helps participants develop tools and access other community resources for stabilizing recovery. Meaningful daily activities and a positive community are powerful forces that help break the patterns and challenges of addiction, mental health challenges, and homelessness.