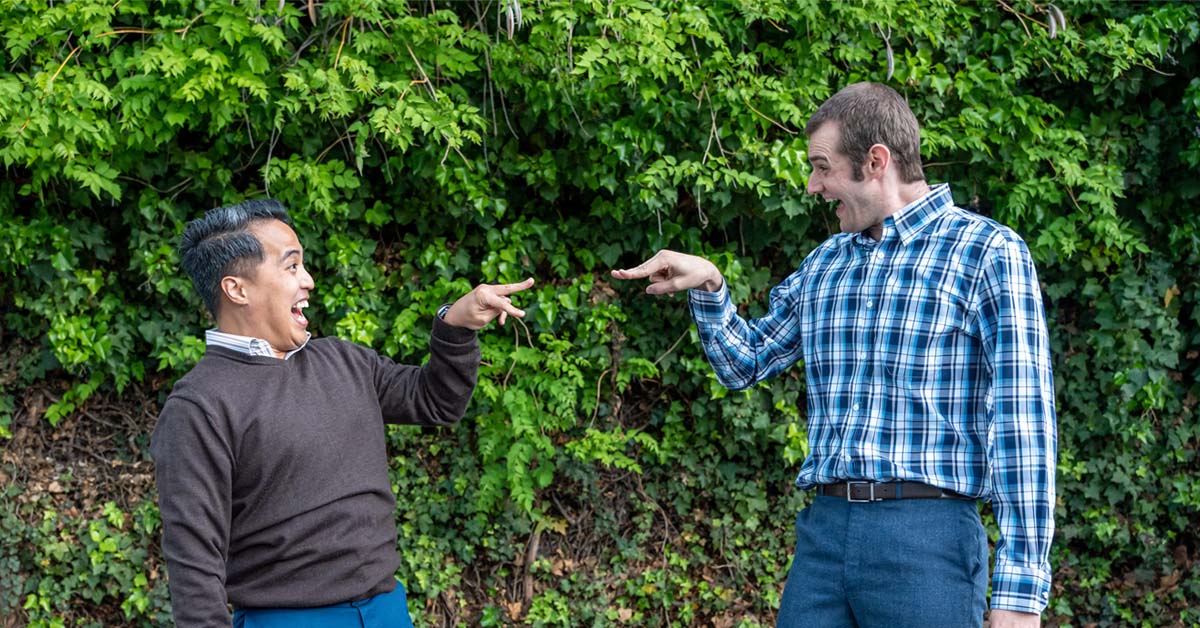 Zoom event
Making a world premiere
One day, actor Max Tachis was making coffee at Philz, as actors sometimes do, when he found himself serving playwright and director Jeffrey Lo. Jeffrey immediately thought of another actor, Wes Gabrillo. "You and Wes need to work together," Jeffrey decided, then added, half-joking, "I'm going to write something so we can hang out."
Several years and more than one pandemic-related delay later, Jeffrey's new play "Waiting for Next" is finally getting its world premiere at City Lights. It's that rare script that depicts male friendship with honesty, humor and heart, and along the way the guys have all become real-life friends. Director Leslie Martinson has also helped shape the story through developmental performances, and everyone's thrilled to have her back at the helm for this production.
On Wednesday, June 15, at 7 p.m., join Max, Wes, Jeffrey and Leslie for a lively Zoom talk about the making of a world premiere. How has the play evolved over the years to get ready for its close-up? What makes it a good fit for City Lights? And does Max really know how to cook dinuguan?
This event is part of our streaming series The Next Stage, and is hosted by City Lights' Rebecca Wallace. The photo above of Wes Gabrillo and Max Tachis was taken by company photographer Christian Pizzirani.
To sign up for this event, just "buy" a free ticket through the event calendar on this page. We'll email you the Zoom link for June 15. Thank you!