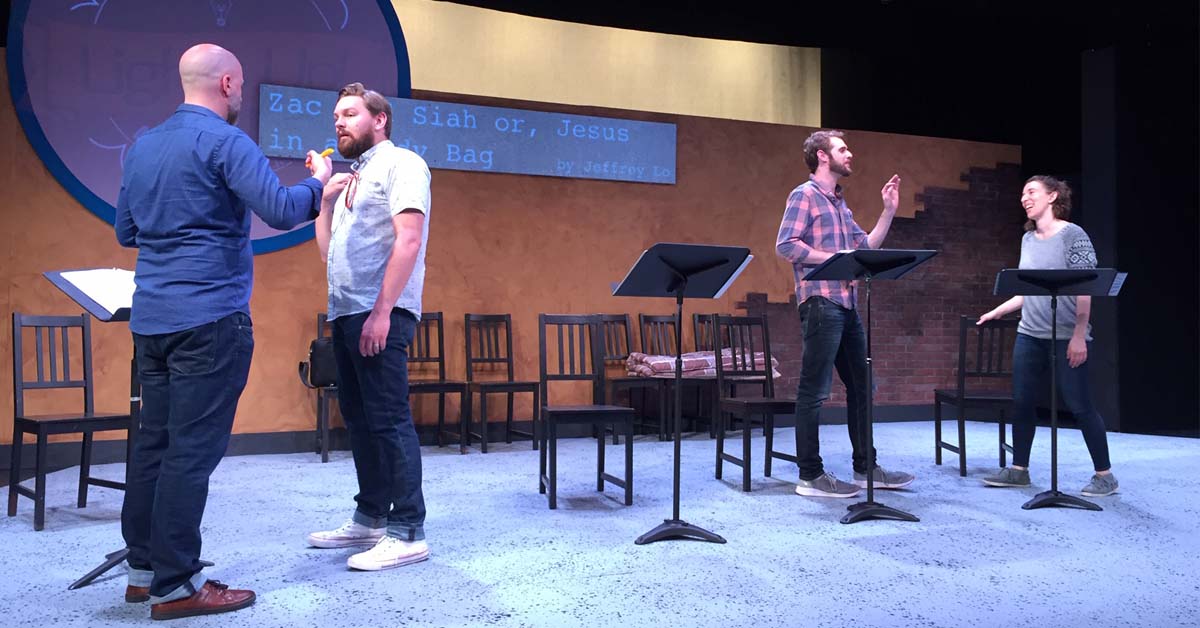 Lights Up, City Lights' annual festival of new plays, brings you everything from quirky comedy to unpredictable romance to dark drama. Our up-and-coming playwrights have lots of stories to tell you.
This podcast series emphasizes the most important part of a new play: the words. Each year we ask playwrights to submit fresh, new scripts to be read out loud.
The 2023 festival
We are now accepting submissions!
Criteria:
Full length play, 90 minutes, max
4 characters, max (Note: This does not include someone reading the stage directions. This refers to the number of characters, not actors. There will be no doubling of actors.)
Minimal visual effects.
Playwrights must be located in California.
To submit a play, please fill out this form.
We're also seeking directors & voice actors for this project! If you're interested, please fill out this form.
Stay tuned for more information!
Questions? Filament@cltc.org
Past festivals
Lights Up! was originally an in-person festival that also featured local visual artists showing and selling their work at the theater. During the pandemic shutdown in 2020, we moved the festival to a podcast series — and then discovered the all-audio format actually brought the new scripts front and center by focusing on the playwrights' words.
An extra salute to everyone who was involved in the festival's pioneering first years as a podcast series! Head to the 2022, 2021 and 2020 profiles pages to learn more about the festival playwrights, directors, and actors who were involved.