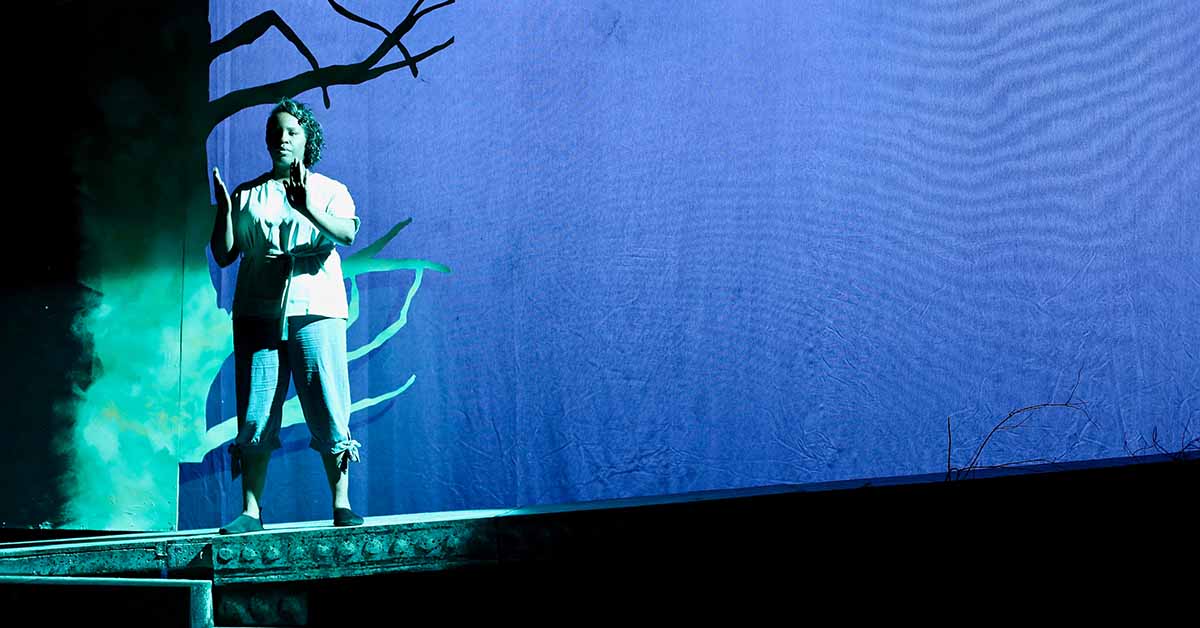 City Lights presents an exciting mix of plays and musicals on the mainstage, along with the Lights & Music Concert Series. The company also has a monthly streaming & video series, The Next Stage, and the podcast channel Filament. Scroll down for high-res photos from current and past shows and events. For more information or to arrange interviews, contact marketing director Rebecca Wallace.
Through Oct. 16: Every Brilliant Thing, written by Duncan Macmillan with Jonny Donahoe, and directed by Lisa Mallette.
Resources:
High-res photos
Press release
Dramaturgy guide
Every Brilliant Thing synopsis: You're seven years old. Mom's in the hospital. Dad says she's "done something stupid." She finds it hard to be happy. So you start to make a list of everything that's brilliant about the world. Everything that's worth living for. 1. Ice cream. 2. Kung Fu movies. 3. Burning things. 4. Laughing so hard you shoot milk out your nose. 5. Construction cranes. 6. Me. You leave it on her pillow. You know she's read it because she's corrected your spelling. Soon, the list will take on a life of its own. A play about depression that celebrates the world's joys. Featuring Tasi Alabastro and Dane K. Lentz, and presented as a bilingual production in English and American Sign Language.
On Wednesday, Oct. 12, 7 p.m., join director Lisa Mallette and actors Dane & Tasi for a free Zoom talkback. To sign up, "buy" a free ticket online. We'll send you the Zoom link in your confirmation email.
City Lights is a fully vaccinated company, and everyone who works here is regularly tested for Covid-19. City Lights is no longer requiring masks in the building, though we recommend wearing them indoors. In response to patron requests, we have designated the Every Brilliant Thing performances on Oct. 2 and 6 as "mask-required" dates. Anyone holding a ticket is welcome to exchange to another date at no extra charge.
We ask that if any patron is feeling unwell or has any concerning symptoms to please stay home. We'll be happy to exchange tickets for another performance, free of charge. For more about City Lights' Covid protocols, which may change at any time as the pandemic evolves, go to cltc.org/covid-protocols.