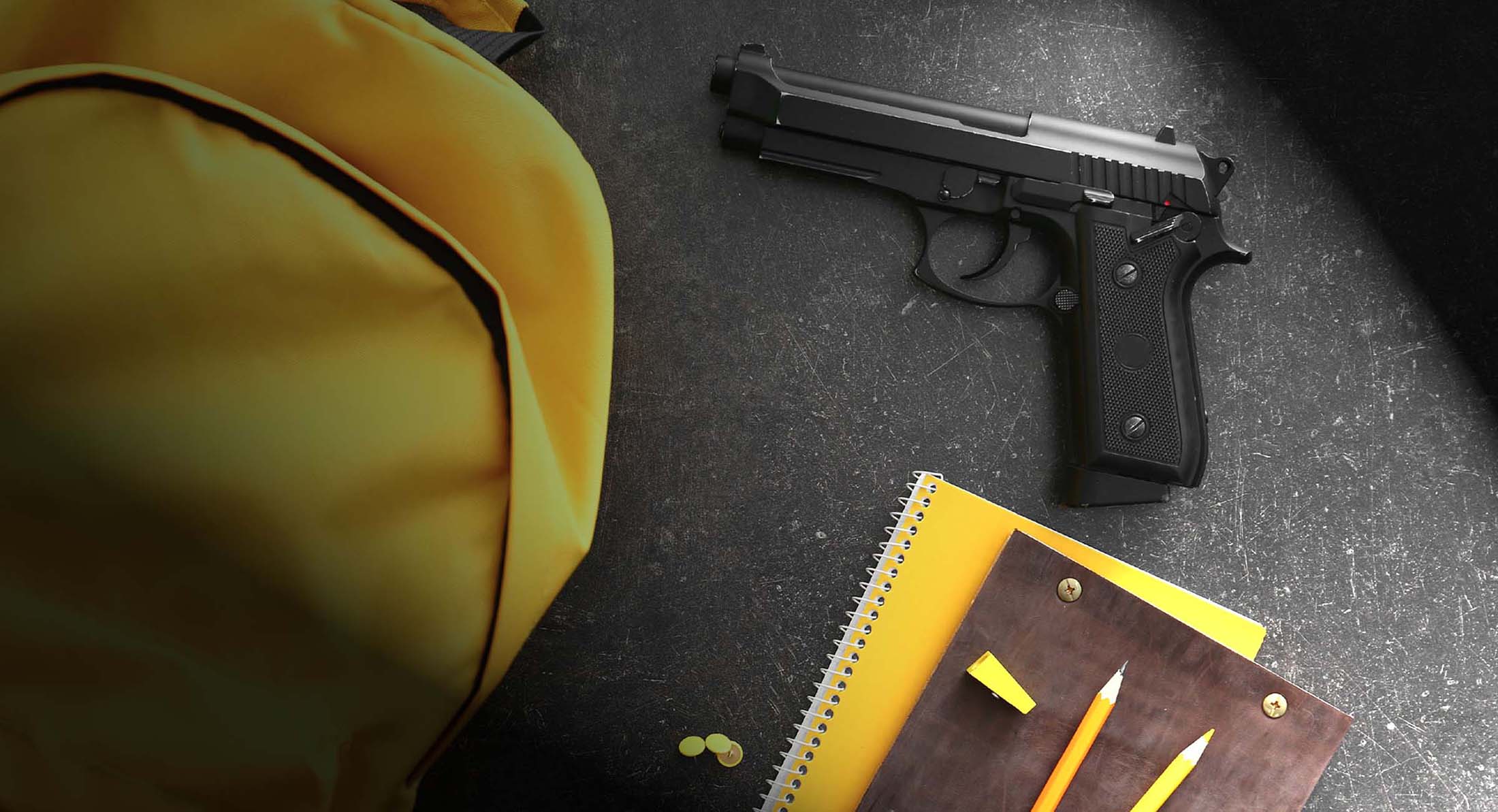 Toxic
Runs

Sep 14

–

Oct 15, 2023
Directed by:
Jeffrey Bracco
Supported by:
Producers Connie & Paul Boulay
Season supported by:
Season Producers Nancy B. Coleman & Paul M. Resch
Season passes are on sale now! Experience our full vision for 2023-24, and get our best savings over single-ticket prices.
Why you should see Toxic
Because sometimes we need theater to help us talk about serious issues.
Because there were 51 school shootings in 2022.
Because of our kids.
Because this world premiere will inspire you to hug those you love.
Synopsis
Five years after a student opened fire at an exclusive private high school, killing several students and a beloved teacher, the survivors gather for the first time. Sitting in the classroom where the attack reached its horrifying climax, the group shares the scars each bears, and discusses what – if anything – can be done to curb the escalation of gun violence in America. The students engage in a debate that takes them from solitary anger to communal grief, and learn that true healing begins with listening.

Cast
Jessie: Alexandra Velazquez
Jake: Arturo Montes
Shannon: Stephanie Barajas
Zoe: Nique Eagen
Rachel: Sarah Dove
Melanie: Joann (Jia Xin) Wu
Annika: Christina Bolognini
Bobbie: Victor Ragsdale
Kevin: Arin Joseph Coleman
Mark: Jonathan Covey
Greg: Sam Kruger
Resources
Details and special events
Toxic previews Sept. 14 and 15, and runs through Oct. 15. (No show on Sept. 17.) Showtimes are Thurs.-Sat., 8 p.m., Sundays at 2 p.m., and tickets are $28-$67 now with no fees! Or subscribe for the full season and get our best savings over single-ticket prices.
Toxic is suitable for adult audiences; the script contains graphic descriptions of violence, and we recommend that anyone younger than high school be accompanied by a parent or guardian. The play runs about 90 minutes, with no intermission. Interested in organizing a group of high school students? Bring a group of 10 or more and get 25% off the face value of each ticket. The discount is automatically applied when 10 or more tickets are in the cart. (Contact the box office if group members are paying separately.)
Covid protocols:
If you are feeling unwell, please stay home, and don't worry about your tickets. We'll be happy to exchange them for another performance, free of charge. Masks are recommended indoors, except for mask-required performances on Sept. 23 & 28. We recommend but do not require the Covid vaccine. Learn more about our Covid-19 protocols.
Special events:
Thursday, Sept. 14, 8 p.m.: Pay What You Can Preview Night. (Call the box office at 408-295-4200 to name your own price.)
Friday, Sept 15, 8 p.m.: Preview Night.
Saturday, Sept. 16, 8 p.m.: Opening Night.
Saturday, Sept. 23, 8 p.m.: See the show on this night, and 10% of your ticket will support Theatre Bay Area's Lemonade Fund!
Sunday, Sept. 24: Stay after the 2 p.m. matinee for an in-person talkback with director Jeffrey Bracco and the cast.
Sunday, Oct. 1: Join us after the 2 p.m. matinee for an onstage conversation with Dr. Thomas G. Plante, a psychology professor at Santa Clara University and scholar in residence of the Markkula Center for Applied Ethics at SCU. He has written and spoken about "The Ethical Crisis of our Gun Violence Crisis."
Wednesday, Oct. 4: At 6 p.m., join us on Zoom for a free online chat with director Jeffrey Bracco, playwright Kit Wilder and the cast about the making of Toxic. Sign up by "buying" a free ticket.
Sunday, Oct. 8: Folks from our nonprofit partner, Youth Connect, a program of Youth Community Services, will give a curtain speech about their work. After the performance, youth from the program will facilitate a talkback about the show. We will also have American Sign Language interpreters at this performance.
Parking and other info:
We are unfortunately unable to offer any designated patron parking for the theater. View a parking map of downtown San Jose to see your options for street or lot spaces. The closest city lot is the First Street and I-280 Lot, under the freeway.
The theater is wheelchair-accessible; book the ADA & Companion seats when buying tickets. If you need ADA parking in front of our glass doors, note that on your order during check-out, or email or call the box office (408-295-4200).
Due to the intimate size of our theater, we unfortunately are not able to seat late patrons. Thank you for your understanding.
Enjoy the full gallery of show photos by company photographer Christian Pizzirani.