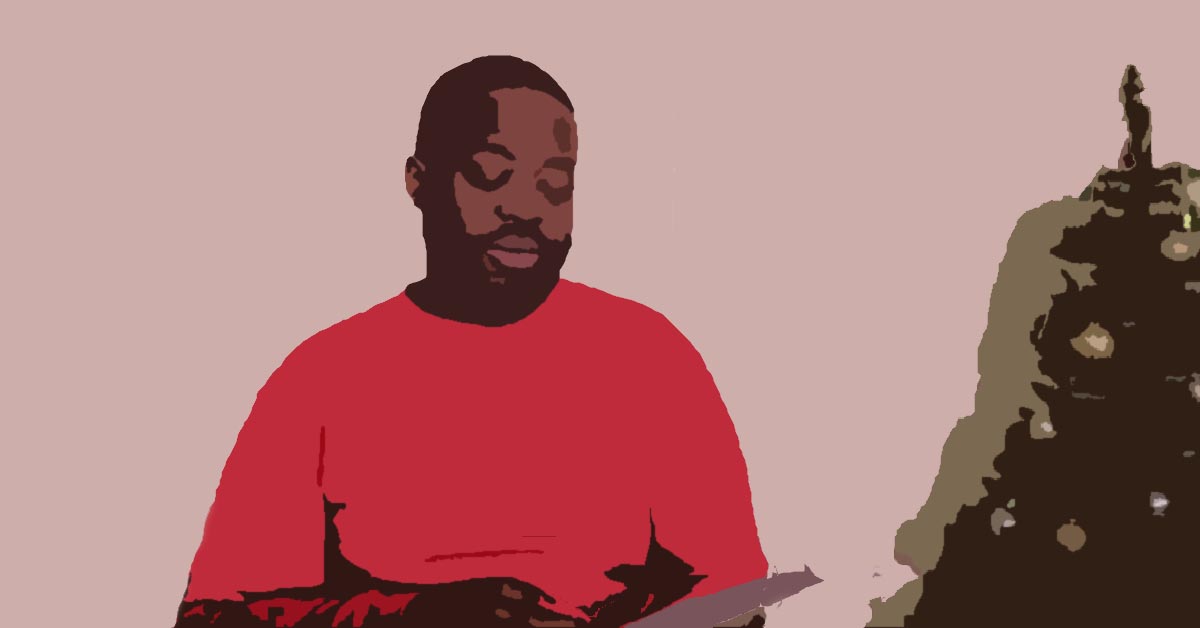 The Solo Projects: 61 Unused Pages
Runs

Jun 2

–

Jun 30, 2022
Written by:
Vincent Terrell Durham
Directed by:
Aldo Billingslea
Series supported by:
Mission City Community Fund
We're excited to continue our series of one-act solo plays by writers in the BIPOC community, commissioned by City Lights and released on video so that all will be able to experience them. During the month of June, our next play, Vincent Terrell Durham's 61 Unused Pages, is available to watch on demand.
61 Unused Pages will also be shown on the big screen on the City Lights stage on June 19! Learn more about the June 19 screening.
In the play, an unexpected delivery forces a son to confront childhood memories and the pain left by his absentee father. Directed by Aldo Billingslea, the 40-minute play stars Deimoni Brewington and was edited by Erik Gandolfi. This series is generously supported by Mission City Community Fund.
After you purchase your on-demand ticket to 61 Unused Pages, you'll receive a Vimeo link in your confirmation email to allow you to watch at any time. You'll also receive a special promo code for a free on-demand ticket to our other digital play, Lola Cooked Our Food, by Jeffrey Lo. Enjoy!
A director, producer and actor, Aldo Billingslea is the Father William J. Rewak S.J. Professor of Theatre Arts at Santa Clara University. He is a former director of the Lorraine Hansberry Theatre and the founder of the Juneteenth Theatre Justice Project, which was launched with a different Vincent Terrell Durham script: Polar Bears, Black Boys, and Prairie Fringed Orchids. On Juneteenth in 2020, more than 40 theaters, including City Lights, joined together to present a highly acclaimed Zoom livestream presentation of the play, under the auspice of the PlayGround Zoom Fest and in partnership with SAG-AFTRA.
Vincent Terrell Durham is an award-winning LA-based playwright, born and raised in Binghamton, NY. His plays include Masking our Blackness. (Winner, 2020 Samuel French Short Play Festival); Polar Bears, Black Boys, and Prairie Fringed Orchids (2020 Semi-finalist, O'Neill); The Fertile River, Twelve,;and the short play collection VOL. 1—A POST-RACIAL AMERICA. Vincent writes to contribute to the legacy of Black theater-makers.
Deimoni Brewington is excited to be making his debut with City Lights Theater Company! Credits include: REGIONAL: Chesapeake Shakespeare Company (The Adventures of Pericles, Romeo and Juliet) Montgomery College (Dontrell, Who Kissed the Sea) (performer & assistant director); Arena Stage (Toni Stone); Theater Alliance (Protest in 8, Blood at the Root). BFA in Musical Theatre, Howard University. He serves on the August Wilson Society Board of Directors and manages social media for Arts and Resistance Through Education (ARTE). Follow him on IG: @creatlas