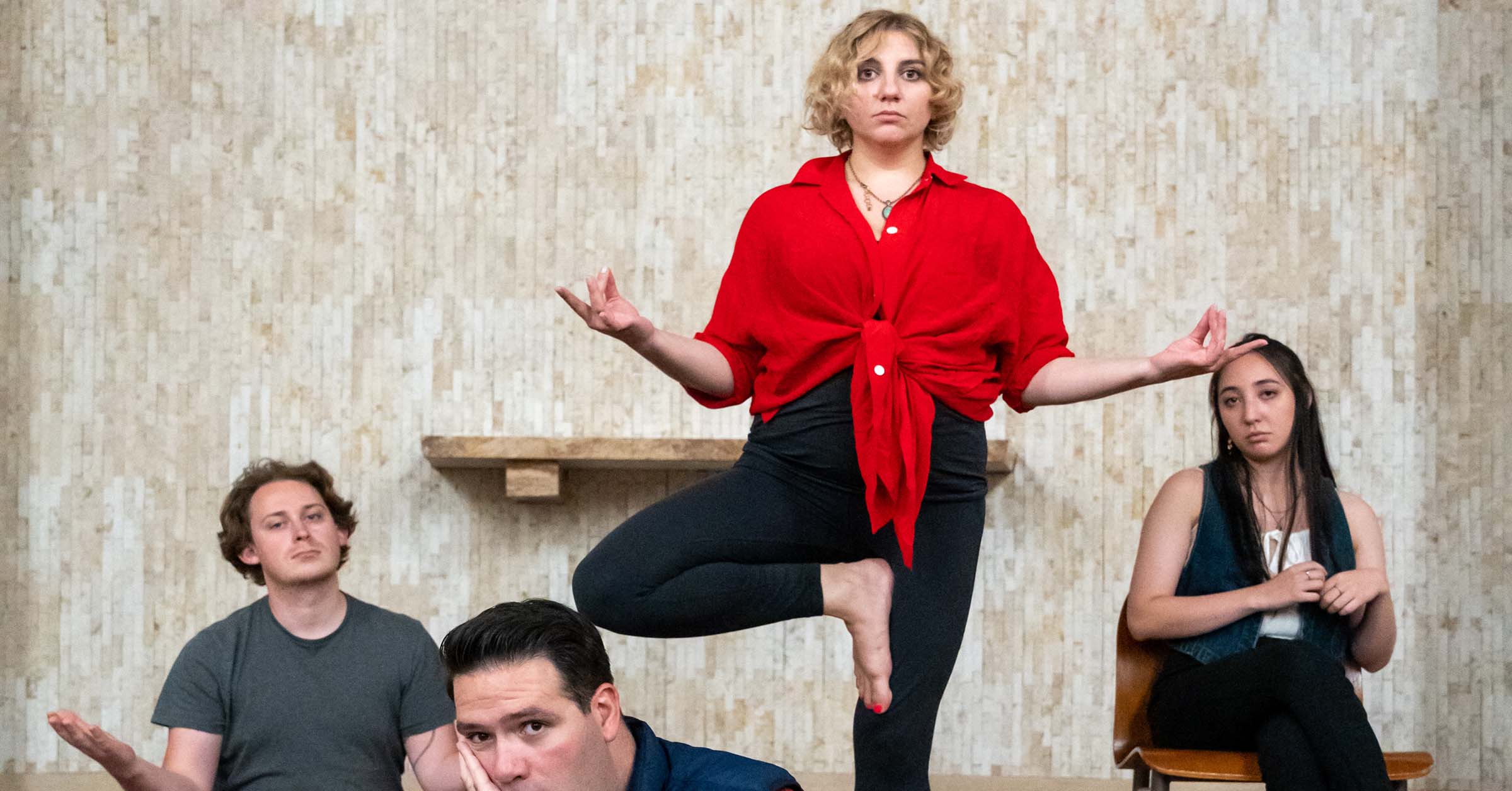 Serving up satire: A Zoom talkback
Take four actors with great timing, one savvy director, and a seriously fierce game of Frozen Turkey Bowling. That's the recipe for a delicious comedy.
Join us behind the scenes with the team behind The Thanksgiving Play on Tuesday, Dec. 6, when we hang out on Zoom telling backstage stories, answering your terrific questions, and talking about how the sausage, er, turkey is made. This free event is part of City Lights' streaming series The Next Stage and features director Roneet Aliza Rahamim with actors Sarah Dove, Keenan Flagg, Caitlin Gjerdrum and Bryan Moriarty. CLTC's Rebecca Wallace hosts.
Written by Larissa FastHorse, The Thanksgiving Play is a hilarious satire about four super-woke teaching artists trying to create a Thanksgiving pageant that won't offend anyone. The play is scheduled to debut on Broadway in 2023, making FastHorse the first female Native American playwright to be produced on the Great White Way. Before then, you can enjoy City Lights' production right here in San Jose, Nov. 17 through Dec. 18.
To sign up for the Dec. 6 event, simply "buy" a free ticket. We'll send you the Zoom link in the confirmation email. Bon appetit!