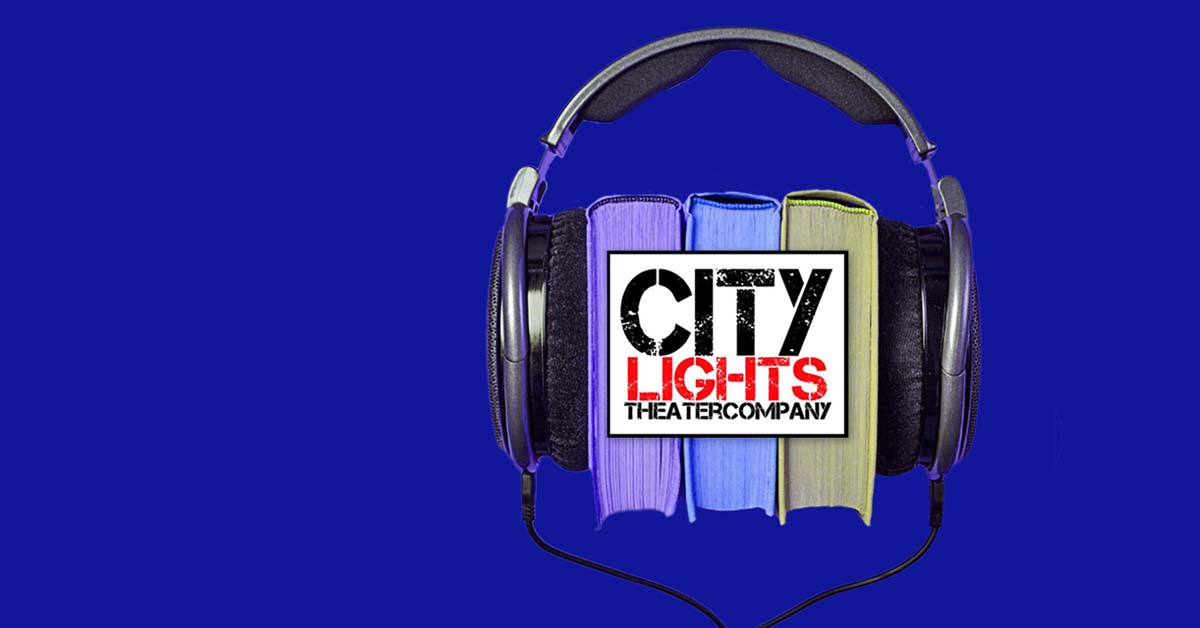 Zoom event
Backstage at "Lights Up!"
Our annual podcast festival of new plays, "Lights Up!" is an exciting way to hear new voices and be introduced to fresh plays – some of which may end up on the City Lights mainstage in future seasons!
This year, we're hosting a special Zoom talkback for "Lights Up!" on City Lights' streaming series, The Next Stage. Guest hosts Ivette Deltoro and Carol Diaz-Arrastía will answer questions about the ins and outs of the festival, producing a podcast, and this year's play selections. They'll be joined by playwrights Alethea Shirilan-Howlett, Russell Weeks, Guy R. Newsham and Allie Costa. Also: "Lights Up!" directors Melinda Marks and Sarah Younan, and New Works Chair Rachel Bakker.
Before the pandemic, the annual festival was held in person at the theater. In 2020, we switched to a podcast format, and found it was the perfect way to place the focus on the most important part of a new play: the words.
The 2022 "Lights Up!" festival takes place over two episodes, now available to hear on City Lights' podcast channel Filament or wherever you get your podcasts.
This Zoom event is free. To sign up, just "buy" a free ticket through the calendar on this page. We'll send you the Zoom link in the confirmation email.