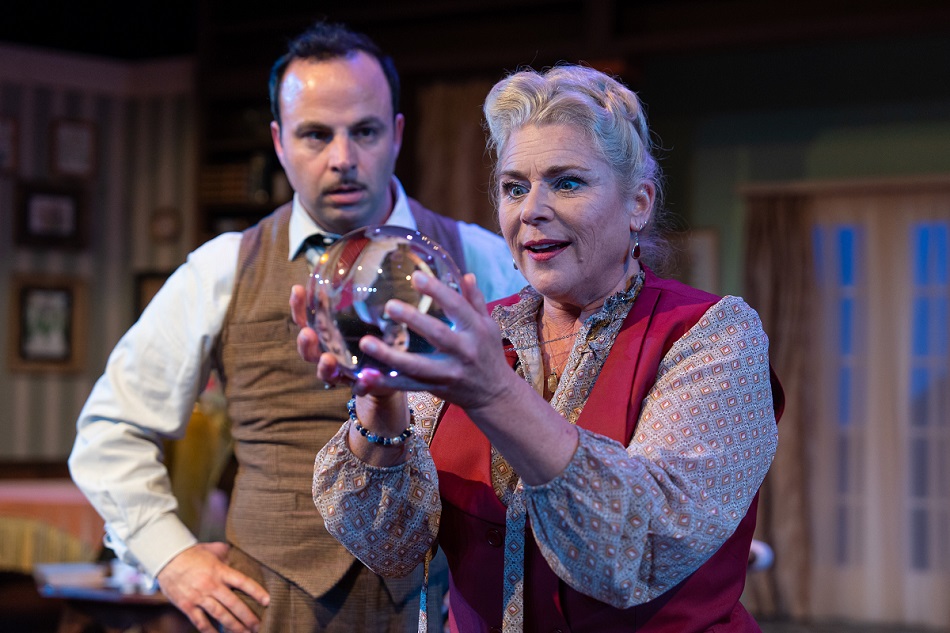 Zoom event
Backstage at "Blithe Spirit"
Sign up by "buying" a free ticket
A Zoom talkback with our director and cast
Books are catapulted off the shelves. Pictures fall off the wall. And that was all on purpose. Join director Mark Anderson Phillips, actors Lisa Mallette (Madame Arcati) and Georgia Ball (Elvira), and other artists for a lively discussion about how we created the ghostly fun that is Blithe Spirit.
Bring your questions, or just listen and enjoy as City Lights' Rebecca Wallace chats with Mark and his team about rehearsing and performing Noël Coward's most popular comedy. And you never know which of your favorite members of the City Lights' family will drop by.
This Zoom discussion is free and part of our streaming series The Next Stage. To sign up, just "buy" a free ticket. We'll send you the Zoom link.
Blithe Spirit is supported by Executive Producer Toggle Hagan, Producer Clint Moore and Producer Geri Weimers, and by Season Producers Nancy B. Coleman & Paul M. Resch Show photos by Christian Pizzirani.