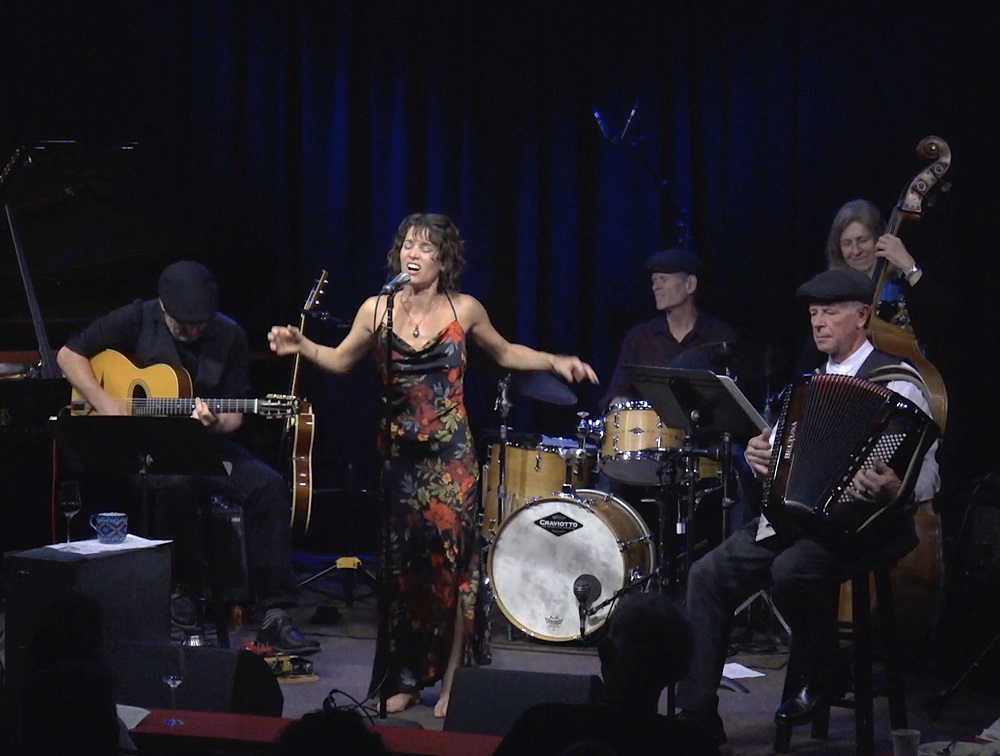 Edith Piaf: Beyond Paris Skies
SonoMusette transports us back to mid-1900s Paris through the evocative songs of Edith Piaf. This is the Paris that still lives for many of us in our memories… and in our imaginations. SonoMusette's powerful and emotional interpretations of these classic songs provide a freshness and excitement that is faithful to the spirit and tradition of the original versions.
The formidable musicians of SonoMusette weave musette accordion, piano, guitar, upright bass, and drums to create a musical tapestry for these enchanting songs and melodies, authentically recreating the moody, evocative sound of the cafe scene of 20th-century Paris.
Performers are: Mimi Pirard (vocals), Isaac Vandeveer (guitar and bass), Jan Martinelli (upright bass and piano), Robert Lunceford (accordion) and Kendrick Freeman (drums).
From her beginnings as a child singing on the streets of Paris to becoming an international star, Edith Piaf is undoubtedly the voice of French music, noted at France's National Chanteuse. Much of Piaf's music resonated with her own personal life as she specialized in "chansons réalistes," songs about love, loss, and sorrow. Songs that romanticized her life on the streets, passionately emphasizing her inner strength. Lovingly known as "The Little Sparrow" Piaf ascended beyond the skies of Paris to worldwide fame through timeless classics such as "Padam," "Milord," "L'Accordéoniste" and "La Vie En Rose."
The concert will also feature a set of music made famous by other iconic French performers of the era such as Jacques Brel, Charles Trenet, Barbara, Serge Gainsbourg and Charles Aznavour.
Parking note: City Lights is unfortunately unable to offer any designated patron parking for the theater. View a parking map of downtown San Jose to see your options for street or lot spaces. The closest city lot is the First Street and I-280 Lot, under the freeway.