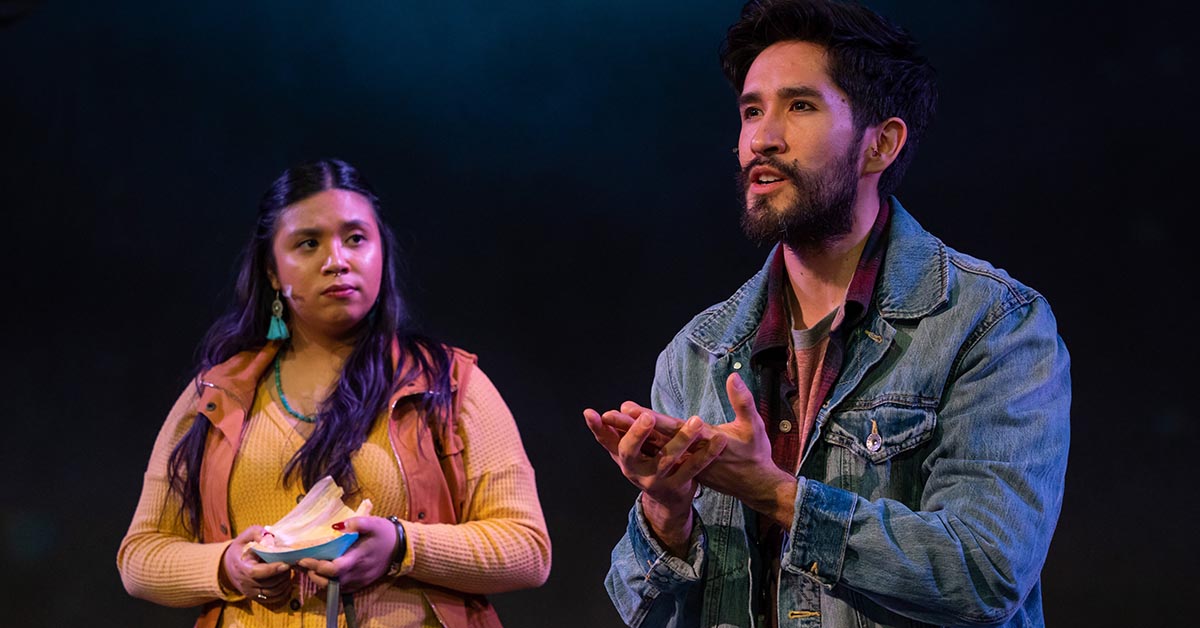 Zoom event
The Making of "Miss You Like Hell"
Sign up by "buying" a free ticket
A Zoom talkback with our director and cast
Two theater companies and a team of dynamic artists teamed up to make "Miss You Like Hell" a reality. At this free Zoom event, join director Rodrigo García and cast members to hear backstage stories and insight from the show, which is an exciting, first-time collaboration between City Lights and Teatro Visión. We'll talk about dance rehearsals, prop tamales, how we got a truck on stage, and much more. Our host is Ivette Deltoro, who is both managing director of Teatro Visión and the casting director at City Lights.
This Zoom discussion is free and part of our streaming series The Next Stage. To sign up, just "buy" a free ticket. We'll send you the Zoom link.
Miss You Like Hell is supported by Executive Producer Charlie McCollum and Producers Jonathan Karpf & Kathie Zaretsky, as well as by Applied Materials Community Fund and SVCreates, in partnership with the County of Santa Clara, and by Season Producers Nancy B. Coleman & Paul M. Resch. Show photos by Christian Pizzirani.