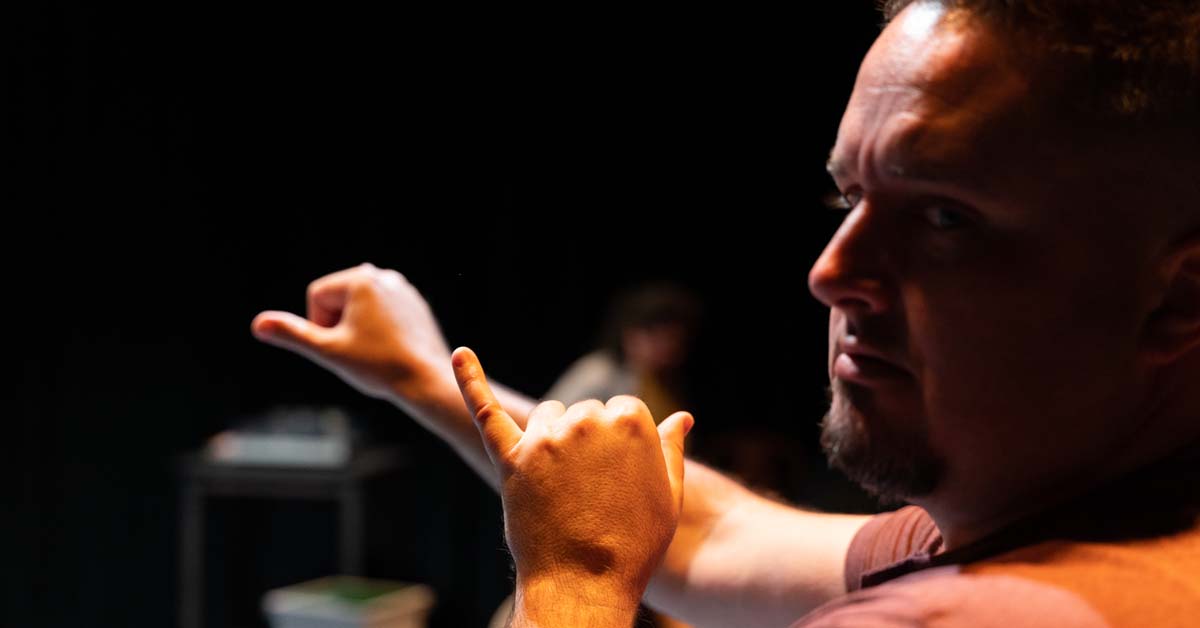 Zoom event
The thing about "Every Brilliant Thing"
Sign up by "buying" a free ticket
After the first performance of Every Brilliant Thing, audience member Maria Giere Marquis was glowing. "The script is beautiful enough," she said, "but add the special magic of Tasi's and Dane's open-hearted performances, and you'll leave the theater feeling better than when you entered it."
We wouldn't argue. It takes the perfect pair of actors to carefully blend comedy and tragedy while putting on a great show. Tasi Alabastro and Dane K. Lentz also have to create a welcoming, safe and super-entertaining space where patrons feel comfortable taking part in (or watching and enjoying) audience participation.
Tasi and Dane do it with flair. And it's all guided by the expert hand of Lisa Mallette as the show's director.
Join us on Oct. 12 at 7 p.m. with Tasi, Dane and Lisa to talk about Every Brilliant Thing. We'll dive into the rehearsal process, the joys and tears of working with this emotional show, and the ways in which the team integrated American Sign Language to make this a truly bilingual production. (Tasi speaks English, and Dane both speaks and signs.)
This Zoom discussion, moderated by City Lights' Rebecca Wallace, is free and part of our streaming series The Next Stage. To sign up, just "buy" a free ticket. We'll send you the Zoom link in the confirmation email.
Every Brilliant Thing is supported by by Producers Connie & Paul Boulay and Rick Holden & Sandra Moll, and by Season Producers Nancy B. Coleman & Paul M. Resch. Show photos by Christian Pizzirani.