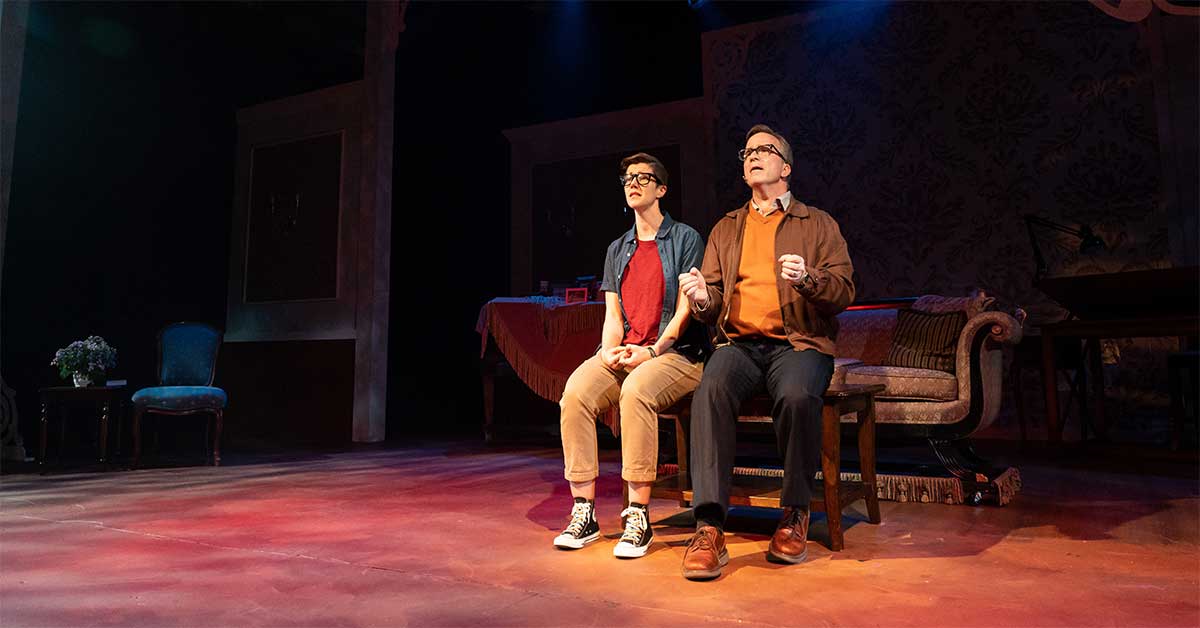 Zoom event
Come to the "Fun Home"
We at City Lights have been patiently awaiting to put Fun Home onto our stage. This story of self-expression and family is filled with so much heart, and we're thrilled to finally share it with you. A show like this, whether you've seen it or not, evokes conversation. The three versions of Alison throughout her life, making a funeral home "fun," and just the behind-the-scenes wonder of live theater.
On Wednesday, August 3, at 7 p.m., join Director Lisa Mallette and actors Jessica Whittemore (Adult Alison), Alexandra Ornes (Medium Alison), Eli and Emily Asheghian (Christian and John Bechdel), Mike Rhone (Bruce) and Alycia Adame (Joan) to talk about all things Fun Home.
How does this story transcend the stage? What does producing a live musical look like? And the inside scoop on working with your sibling (we're looking at you, Eli and Emily).
This event is part of our streaming series The Next Stage, and is hosted by City Lights' Rebecca Wallace. The photo above of Jessica Whittemore and Mike Rhone was taken by company photographer Christian Pizzirani.
To sign up for this event, just "buy" a free ticket through our ticketing system. We'll send you the Zoom link in the confirmation email.