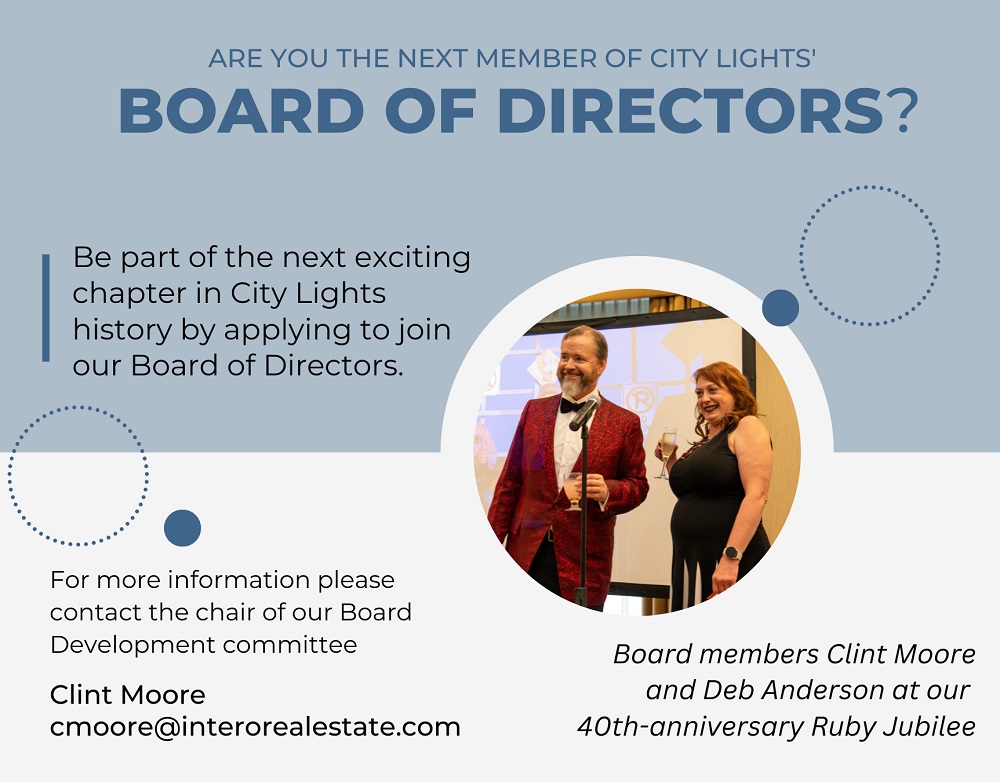 Just as the staff combines the best of creativity and business acumen, the Board has the same balance. Board members bring a wide variety of expertise and backgrounds to the table. Part of the culture of City Lights includes complete transparency on all facets of the business. Board and staff have an exceptional relationship based on respect, caring and fun.
Interested in learning more about board service at City Lights? Please fill out this form.
What do we require from board members?
Attend monthly Board meetings (the third Thursday of the month from 4:30 to 6 p.m.)
Work with staff and board members to execute our strategic plan
Actively assist with fundraising, including a personal financial commitment
Join at least one committee
Be a season-pass holder
Introduce City Lights to family, friends, and co-workers
Treat fellow members and staff with respect
What will you get out of it?
Being part of the City Lights family is immensely rewarding. You have the opportunity to share your ideas, be a part of all the creative and innovative programs that City Lights is producing, and make a difference in the community with your contributions. You also get to hang out with some really cool people on a regular basis!